Bike Trip at the Weekend
Mr's Sagar got a new bike, so we took it for a test drive at the weekend. Did surprisingly well for the first trip in a year!
Total distance was a little over 21 miles, from slightly north of Monterey down to 17mile drive.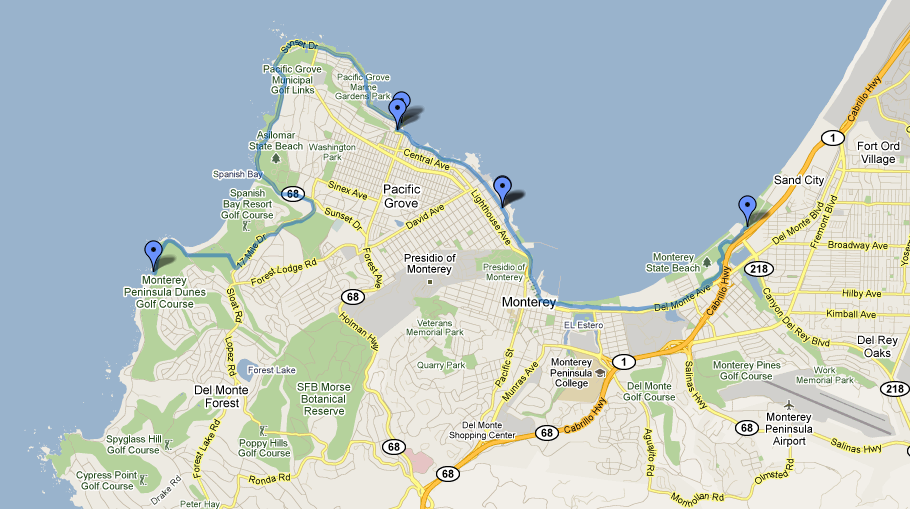 We made a couple of stops on route (as indicated by the blue markers!). One was for a bacon butty for breakfast (at
Lovers
') and one for a coffee on the way back (near
McAbee
).
Shared Route (via KML) On Google Maps
View
Bikeride
in a larger map