Weekend Bike/Hike at Skyline Ridge Open Space Reserve
Went for a bike ride at the Skyline Ridge Open Space Reserve today, but unfortunately, it turned into a hike.
The ranger didn't take kindly to me riding the trails without a helmet, and threatened me with a $160 fine if I didn't take my bike back to the car!
I think he did us a favor really. Ben would have had a hard time on some of the steep climbs. The climbs (when we were hiking them) weren't that long, but they were steep, and all uneven, unpaved hiking trails.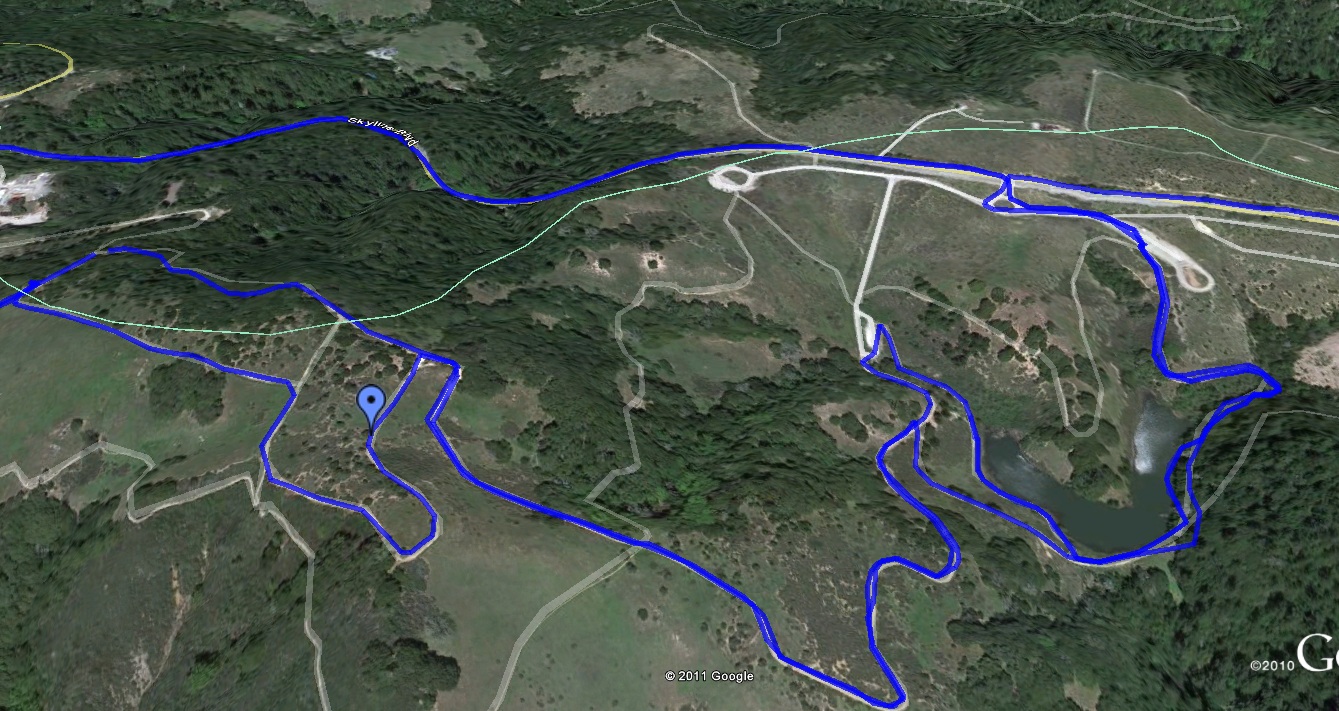 Great views both out to the ocean and also over to the central valley. I swear you can see all the way over to Pacheco pass. Couldn't see the ocean, due to low lying cloud/fog, but the fog bank was impressive all the same.
Here's an estimated Google Earth view out East to Pacheco pass.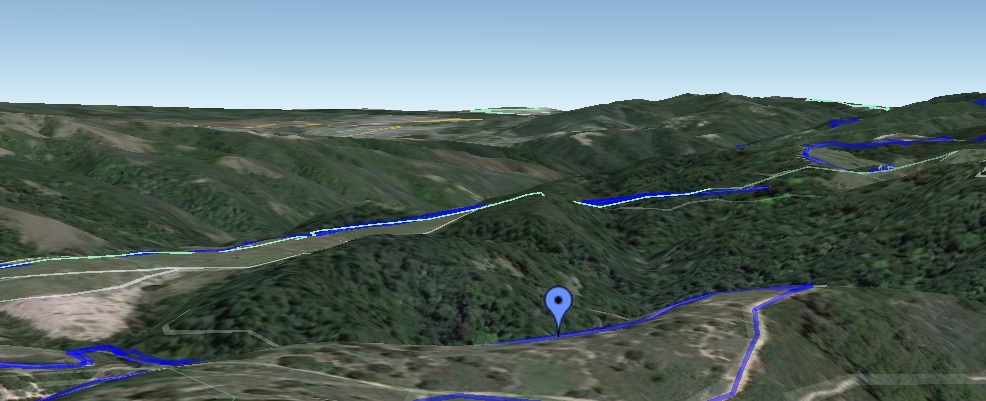 Horse-shoe lake is interesting. It's only a small lake, but when standing on the damn and looking south into the valley, I got the impression that it's pretty deep. The terrain map gives the same impression, it could be surprising amount of water in it. Don't know if it's a reservoir or what.
Got the original bike ride idea from this site, which seems a pretty good source for future ride ideas:
http://bayarearides.com/

Here's the route over in Google maps.
View
Bike/Hike Skyline Ridge OSP
in a larger map
After the hike we headed back down Page Mill Road towards Palo Alto, then took a Left along Arastradero Road to the
Alpine Inn
. Not been to this place in years! In addition to getting a great burger, Ben also learned how this place was the venue of the worlds first ever Internet EMail (allegedly). A plaque on the wall tells of how researchers from SRI sent a message from a table outside the bar, via a wireless network to their lab in Palo Alto, where the message was relayed over ARPAnet to Boston. Hence, the birth of the Internet.