Fun Weekend Bike Ride - Coyote Creek Trail - July 29, 2012
Surprisingly nice bike ride at the weekend. I wasn't sure what to expect from Coyote Creek trail. I've glimpsed it from HWY101, as we we've driven south. It looks a bit exposed and hot, so I was a little worried we would fry!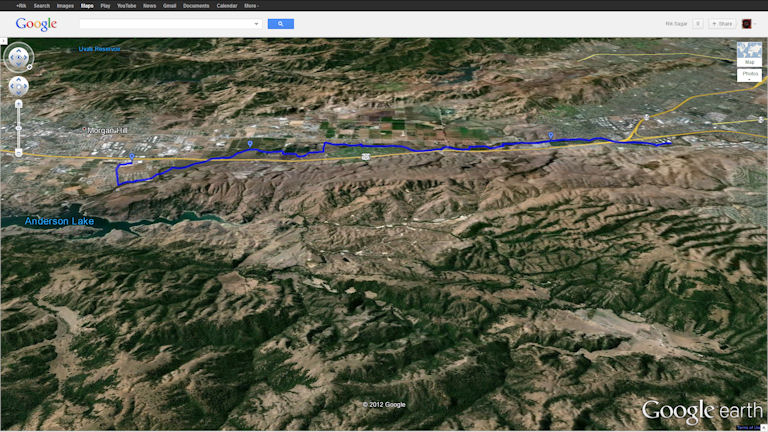 Click to Enlarge
Turned out there
is
plenty of shade, and plenty of interesting things to spot on the ride: Turkey vultures, rabbit, quail, water skiers, fish, model aircraft, and the occasional ranch and farm.
Plenty of shade on route, water crossings to splash through and rest areas. Not too many people, which is nice. Plenty of people on roller blades.
Here's the route from my
GPS
overlayed on Google Maps
View
Coyote Creek Trail - July 2012
in a larger map
We didn't expect to reach the end of the trail - to be honest, I wasn't sure where that was. So I was a little surprised when the trail ended at a
Anderson Lake visitor center
. We asked some other cyclists for directions into Morgan Hill and we ended up at a nearby Jamba Juice, before turning around and cycling back to San Jose.
View on Google Maps