KGAY Weekend Addendum
In an earlier post entitled
KGAY Weekend
I speculated that either the DJ at the Entertainer or our illustrious student president may have been a closet homosexual. I should add:
Tim Fountain
was
a screaming bender and now is a
professional
fudge packer!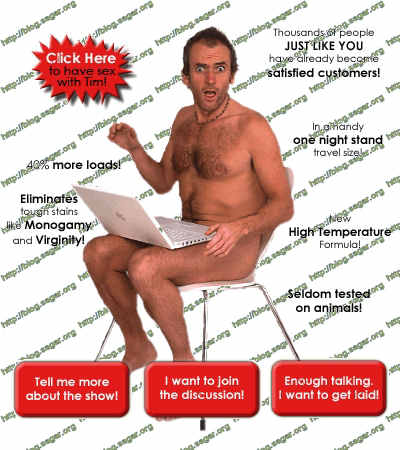 Eeeeeewwwww! He was in my tutor group.
Well, what can I say ... good luck with the '
career
' Tim!