Weekend train ride in Sunol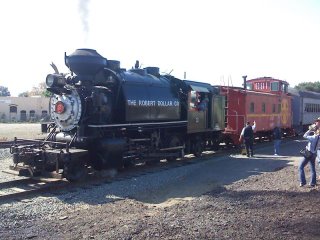 We went to a friends birthday party at the weekend. We got to ride the 'Niles Canyon Railway' from Sunol to Niles and back.

Our party got exclusive use of the Caboose car on the vintage train.

Sunol turned out to be a picturesque little town and the railway runs along a creek, so the view during the journey is also great.

We arrived a little early and that gave us chance to get a latte/Americano from the 'Jazz Cafe' across from the station. We don't really like Jazz, but the café was quaint!