I'm getting nowhere in life ... I'm just going round in circles ...
... isn't it great!
Moved offices again. I'm now in pretty much the same 'cube' I was in 10 years ago. That was somewhere between 2 and 6 companies ago - depending how you delineate the "
companies
".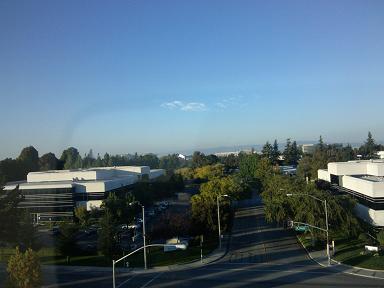 Full-size
Can't complain about the view though: mountains, blue skies,
Moffet Field
. Yeah, it's not quite ocean views.