Always read the fine print!
When it comes to unpleasant experiences, buying printer ink is up there with (a) the dentist chair and (b) dropping your soap in a shower room of a Turkish prison.
Today's shopping excursion re-enforced it for me.
Cannon PGB250: Do you buy the normal size, or the "XL"?
Normal: $15.99
XL: $24.99
Could be quite a savings. Only $9 extra. Presumbly for twice the ink...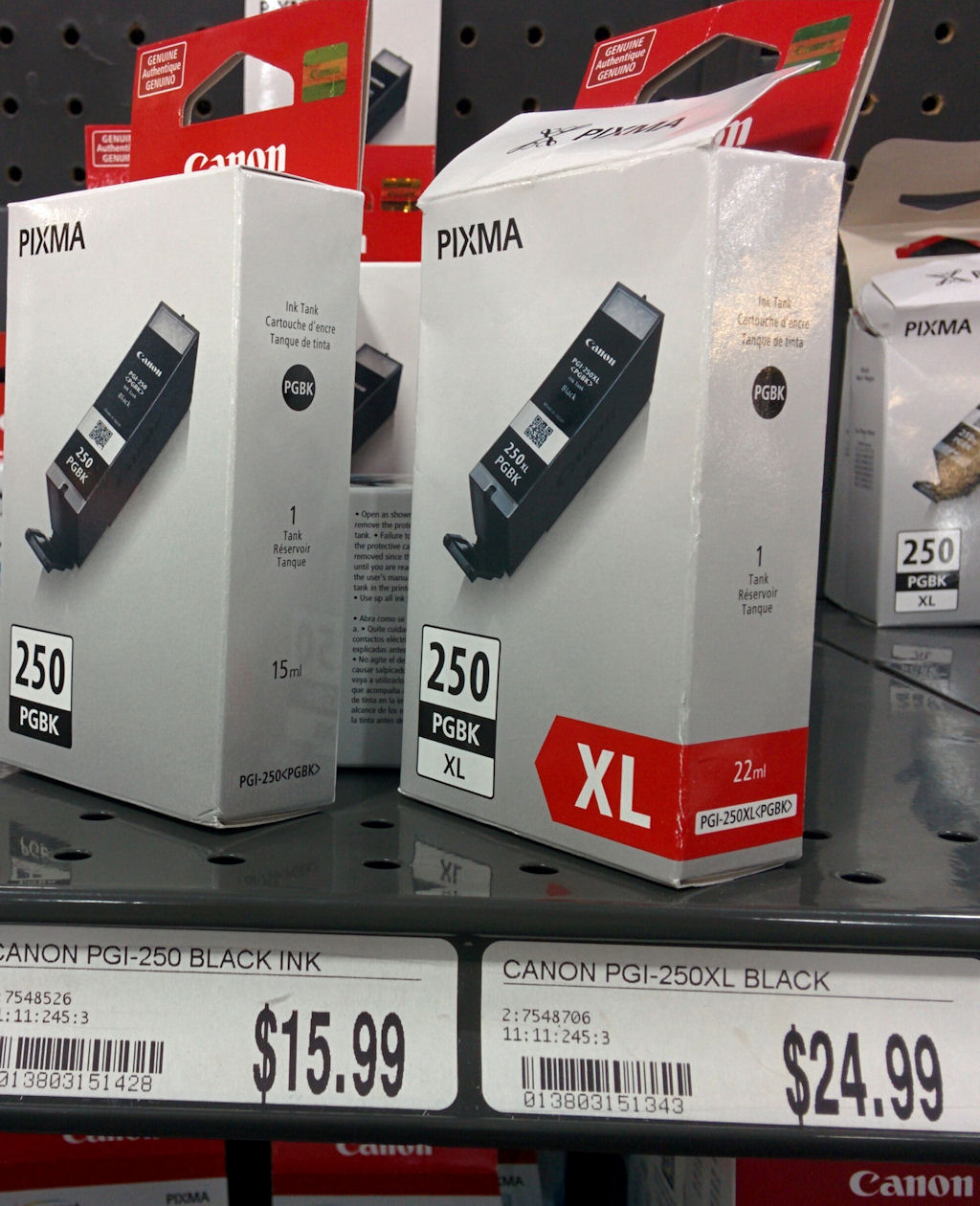 Hold on a minute.
15ml for $15.99 is 1.066 $/ml
22ml for $24.99 is 1.136 $/ml
If you're not good with the numbers, let me paraphrase: bend over pretty boy.