Hiking at Almaden Quicksilver - July 4, 2018
Out and back from the Hicks Road/Woods Road entrance to the Enriquita Trail via: Rood Road, Castillero Trail, Mine Hill Trail, Providencia Trail.
Stopped for lunch by the reservoir at the end of Enriquita.
Short detour to Catherine Tunnel is worth it for great views of San Jose/South Bay.
Saw several deer along Mine Hill and Providencia trails.
Providencia Pond was pretty.
Good views of Mount Umunhum, Almaden Reservoir and Guadalupe Reservoir
9.5mile hike, nothing particularly steep.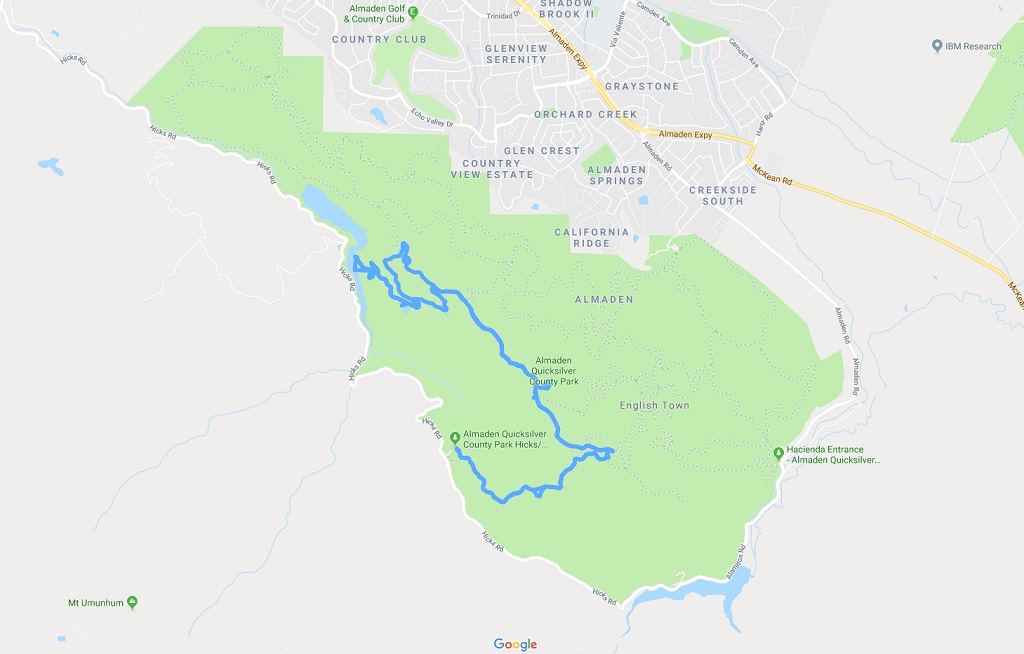 Click for fullsize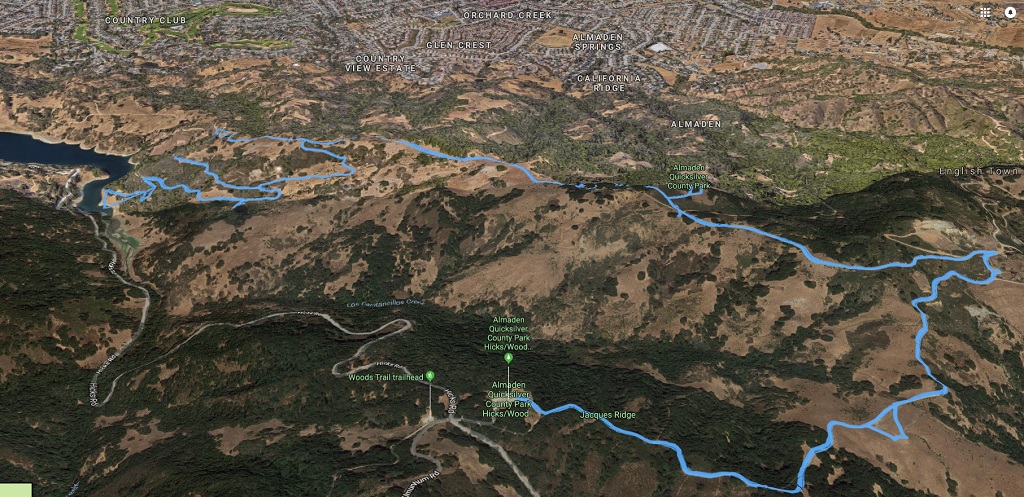 Click for fullsize
Open on Google Maps