Video Game Shield
Amazing stuff! We've been playing with a
video game shield
over the Christmas break.
At first, I assumed the board contained some kind of TV controller chip to generate the analog TV signal. The reality the whole TV signal is created with two Arduino output pins, a couple of resistors and some rather fancy interrupt service routines!
I'm very impressed!
Most of electronics on the shield is actually only needed to interface with the Wii Nunchucks.
Schematic: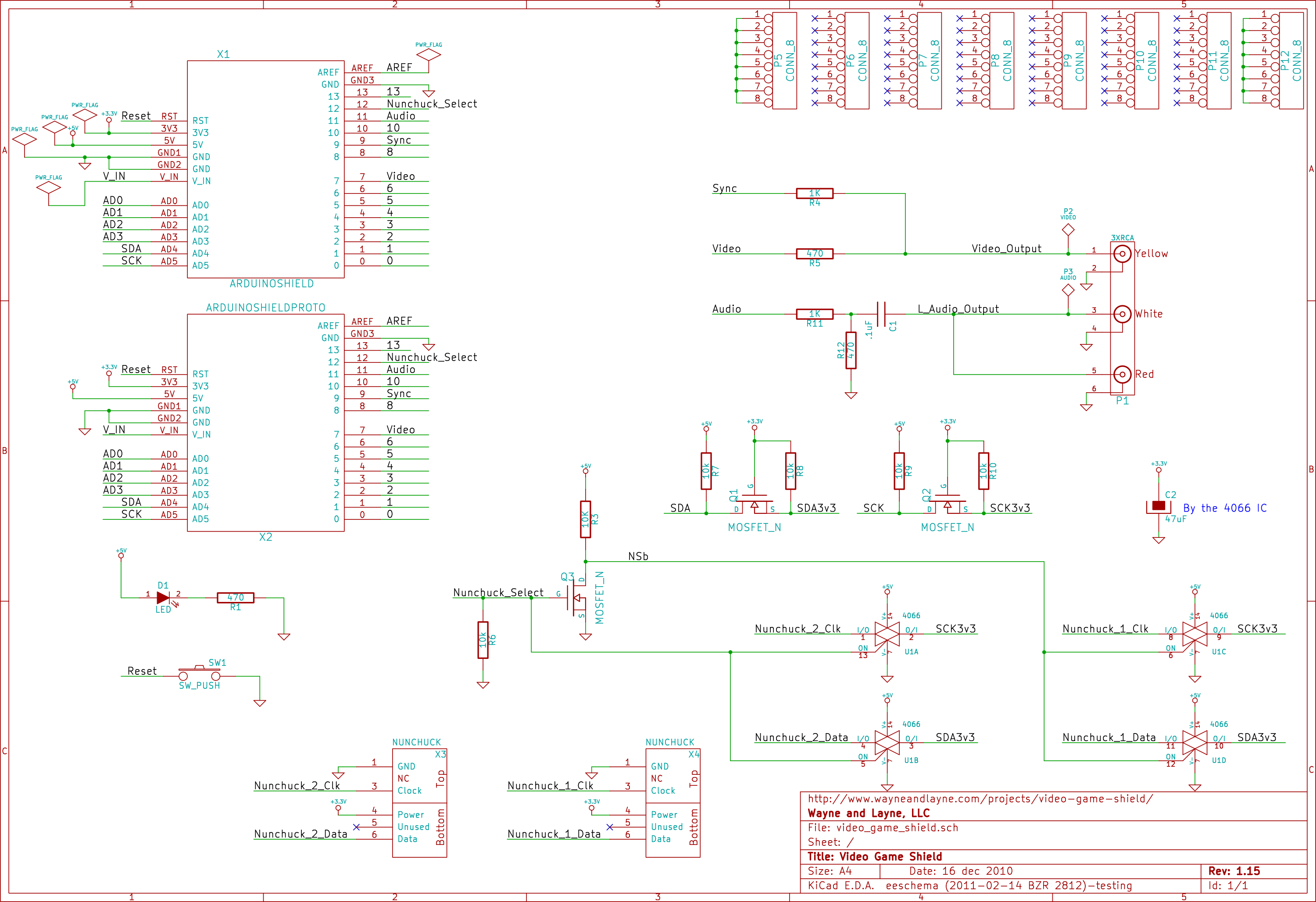 Click
for full-size
Original at
http://www.wayneandlayne.com/