Bike ride to the Brewery
Attempted to get to Golden State Brewery using creek trails.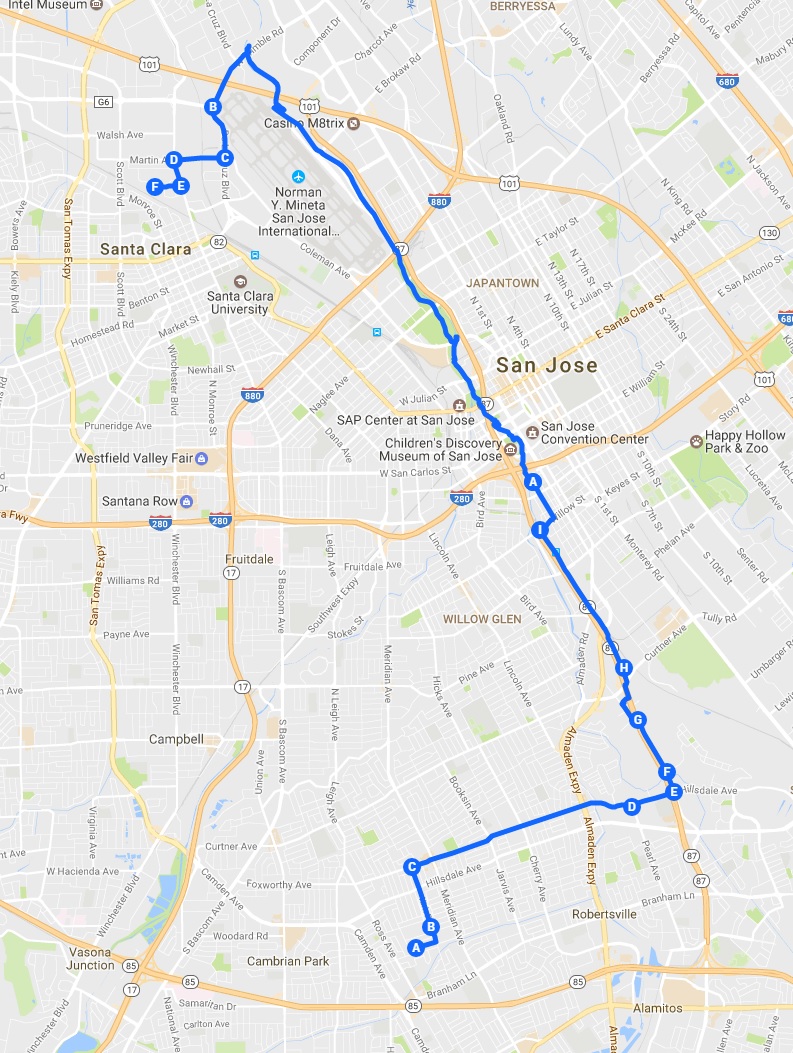 Full Size
|
Google Maps
Involved some spots on surface streets, but most of the journey was on trails/cycleways.
Had to pass thought quite a few homeless camps on the San Jose side.
Loop around the airport could have been a bit quicker - there is an unused stretch of airport blvd that is still open to bikes, but not advertised.
Got to the brewery in 90 minutes - couple of stops and detours finding the way through Guadalupe River Park.
Unfortunately the brewery was closed when I got there. Arrived at 4:15, and according to Google they should have been open to 5pm! I can only guess they closed early for mothers' day.