Toolbelt Diva (aka 'Stealth Porn')
Spent the 3day weekend working on the (never-ending) back bedroom renovation project.
The good thing about working in the back-bedroom all weekend is I gets my choice of geeky TV show to watch in the background all day while I'm hammering away.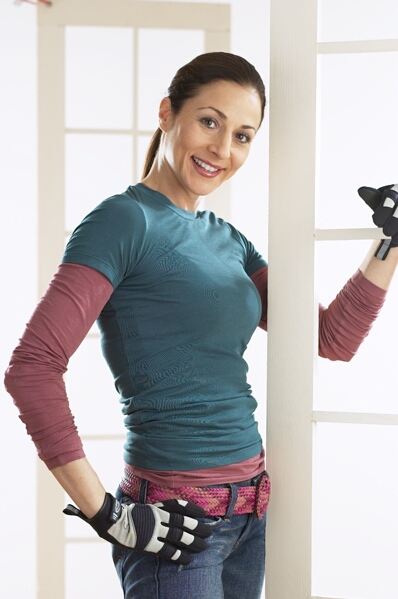 This weekend, amongst
Last Secrets of King Tut
and
Machines that kill people
, I stumbled across
Discovery Home
channel's
Toolbelt Diva
. Hmmm, nice! Hot totty with a passion for power tools. Way better than any of that house-swapping and changing-room drivel they show on BBC America. This babe actually knows how to use her tackle!
Discovery Home Channel :: Toolbelt Diva