Thursday, October 27, 2016
Monday, October 24, 2016
Backpacking Hetch Hetchy - Oct 22, 2016
Overnight hike from Hetch Hetchy reservoir up to Miguel Meadow.
Slept overnight in the meadow.
Went over to Gravebed Lake for water in the morning.
Saw Deer, Hawks, Owl, Frogs, Bears (one adult with two cubs).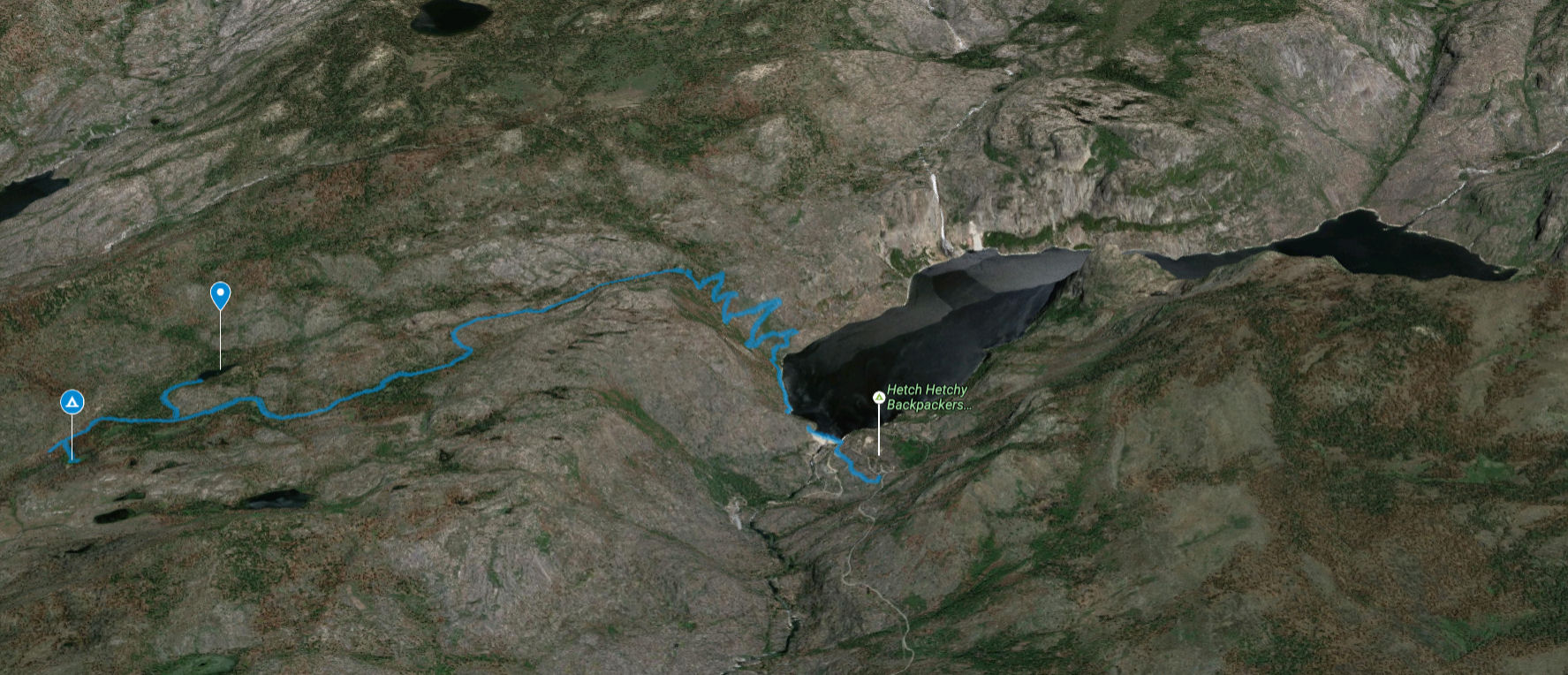 Click for full-size
Click to open in Google Maps
More photos at
Rik's Slideshows
Stopped off at Oakdale on the way up for breakfast.
Got sandwiches, in Groveland, from
Kevin And Randy's Old Fashioned Meat Market and Deli
(to take on the hike with us).
Stopped at Dickey's in Mantica on the way home for dinner on Sunday.
---